Bungou Stray Dogs teaser logo released
The official Twitter of the Kafka Asagiri and Sango Harukawa's "Bungou Stray Dogs" franchise has revealed a teaser logo on Friday. And the teaser logo which is released, is of the upcoming film for the super hit series named "Bungo Stray Dogs The Movie: BEAST. The tweet says "No one knows the future"
Bungou Stray Dogs is a very famous anime anyone would suggest to those who love supernatural, action and comedy genres. The anime is based on Kafka Asagiri's manga which is also illustrated by Sango Harukawa.
The origin
In 2012 Kadokawa Shoten launched it and further serialized in the Young Ace Magazine. The manga was converted into an anime adaptation by 2016 and now it is coming out as a live-action film.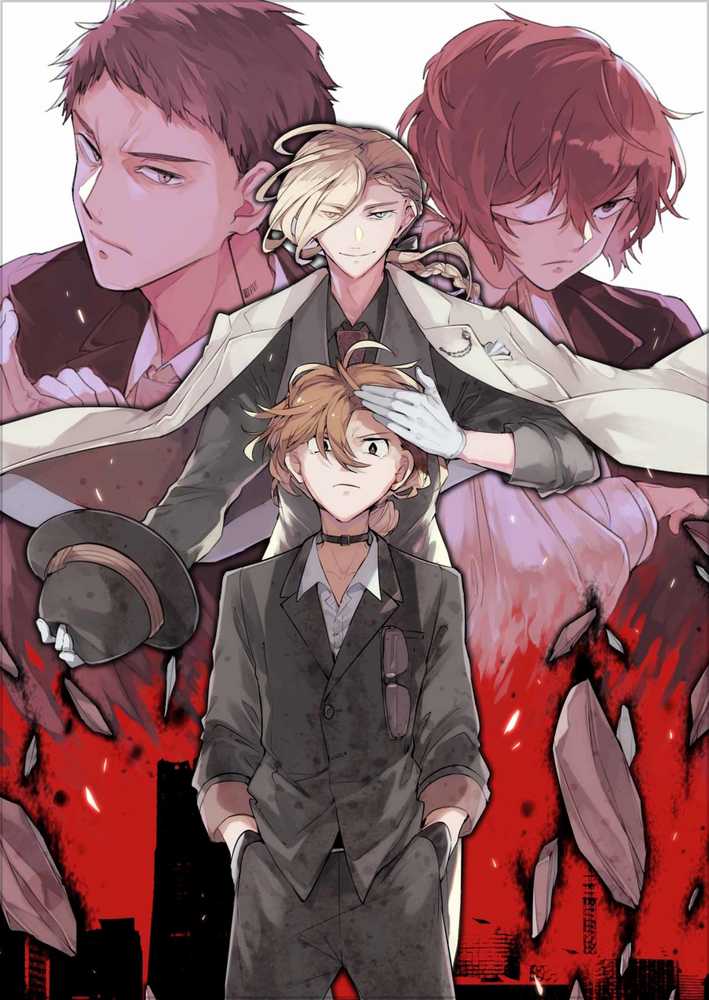 Fans were expecting this movie for a long while. And after the several hints the franchise was dropping people became so sure about this film. So we can say the "Bungou Stray Dogs" movie is no surprise.
The story it follows
The story of Bungou Stray Dogs film is about two organizations which the Armed Detective Agency And the Port Mafia. They are consist of special individual with supernatural abilities. It's characters are based on real life literary authors and their abilities have been taken from those author's mode famous works.
Bungou Stray Dogs balances the elements of reality and fiction so well. It is created so sensibly by fitting factors of literature and mystery perfectly. Most probably this is the reason behind the anime's popularity among all ages.
They haven't revealed any other information about the movie or the format of the movie . For those information fans might have to wait a bit longer. The official website has started a countdown for informational reveal which will end on 17th of September 2021 which means few more days to go.
Also read: 'The World's Finest Assassin gets Reincarnated into Another World as an Aristocrat' Returns With A TV Series Adaptation