The wheel keeps turning
Amazon Prime's Wheel of Time season 2 is about to premiere, but ahead of that, the series got the green light for a third outing. The news was revealed during the The Wheel of Time: Origins panel at San Diego Comic-Con. The series is based on Robert Jordan's best-selling fantasy novels of the same name, and season one came out in November 2021. The story has a rich lore set in a massive world, so there are plenty of stories to tell. Let's read in detail.
The Wheel of Time Season 3 Announcement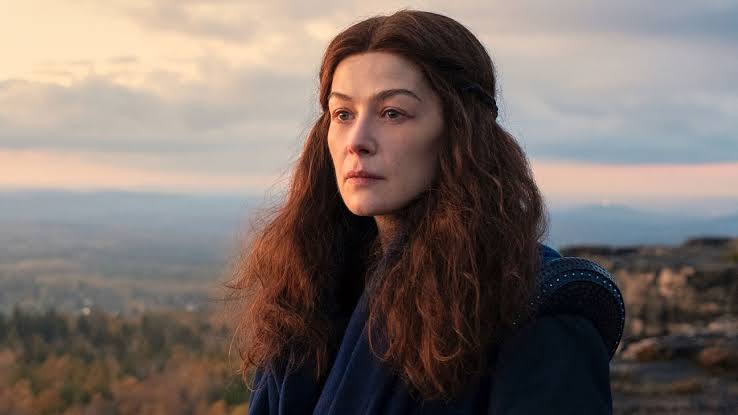 The announcement was made by Rafe Judkins, the executive producer, and showrunner for the show. Season 3 of The Wheel of Time will be known as The Shadow Rising. Judkins said that it was his favorite book in the series, and being able to develop it for television and introduce new audiences is a great honor, something he had been wanting to do since he pitched the show many years ago.
If we go by the novels, The Shadow Rising is actually the fourth novel. Those who had been fans of the novel and started watching the show has noticed that certain plot points are brought in early to tell the gripping and dangerous journey of the characters.
Cast and Crew
The Wheel of Time season 3 will bring back most of the original cast. This includes Rosamund Pike, Marcus Rutherford, Josha Stradowski, Zoe Robins, Daniel Henney, and Madeleine Madden. Newcomers include Donal Finn, Gregg Chillingirian, Meera Syal, Natasha O'Keeffe, and Ceara Coveney.
The series will be executive produced by Rick Selvage and Larry Mondragon of Red Eagle Entertainment, Mike Weber and Ted Field of Radar Pictures, along with Sony Pictures Television and Amazon Studios.
The Wheel of Time season 2 does not have a release date yet, but it will likely be announced soon.
Also read: 'HOUSE OF THE DRAGON' TRAILER PREVIEWS THE GREATEST WAR IN WESTEROS HISTORY